This Christmas season, lights are shining brightly around the world. Decorative lighting can be seen at homes as well as in shops, churches, restaurants and malls, just to name a few places. I believe I can guess what all of these places had in common as their lights were plugged in, and turned on. Can you guess?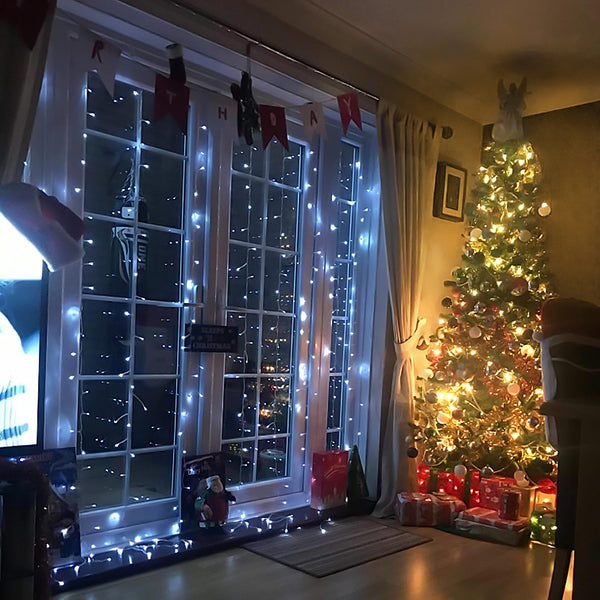 When searching for decorative Christmas lights, the first train of thought concerns how you'd want your lights to look. You'd imagine the colors, shapes, features and the length you'd need, however, before you'd hang them up or plug them in, the number one leading concern most of us will have is the safety of the lights and which standards where they manufactured to.

It's the most common thought, including; how well-constructed are the wires, would the lights consume all of your home's energy, if it's okay for the bulbs to touch anything else near it, would it short-circuit your switchbox, or would the plug overheat. And most lastly, one might wonder if this year's Christmas lights are decent enough for yet another Christmas.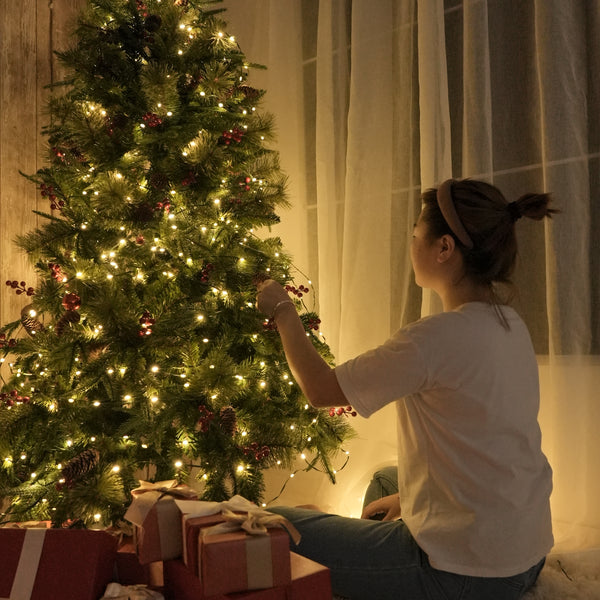 We are aware of all the concerns. The Ollny team is dedicated to the manufacturing process, and the technology of our lighting. We care about how the products perform, and we want them to last. We are proud of our products, and we guarantee them.
Here're 5 top ways for choosing decorative lights, and we'll look at Ollny 200 LED's 22m Christmas String Lights as an example.
Always check for damaged bulbs or wiring before plugging in decorative lights. If need be, only replace the bulbs with the same kind as the originals. In general, it's ideal to keep lights away from flammable materials. If you are using LED lights, such as Ollny's decorative lights, this needed be a concern. Ollny's lights are safe.
Ollny's lights are low voltage, which reduces the risk of electrical shock or overheating. 200 LED String Lights operate with a UL certification for the voltage adapter. The light bulbs are safe to touch when turned on, no matter how long you keep them illuminated. They are IP44-rated LEDs, which means they are protected from solid particles >1mm in diameter, and from low-velocity liquid sprays from any direction.


Q: So can I put the IP44 string lights into water for a long time? 

A: No. The lights are resistant to dust and moisture, of course to a limited extent. You can use them in the bathroom for example, where there may be water splashes, and use them outdoors, where there's rain, snow or hail, however, please do not soak them directly into water. You can research further into IP44 rating regulations to be assured about Ollny's product ratings.

(If our lights say outside and inside operational, rest assured we stand behind our product 100%, as being just that.)
Look for lighting with a low rated wattage, like the 6W for Ollny's 200 LED String lights. Low wattage doesn't mean less brightness, it only means it uses much less power, creating less heat to the wires, bulbs and casing plastic material, and saves you money using less energy.
Ollny 200 LED's is 66 feet long and featuring 11 robust modes. It has these powerful features, but you will indeed save money because of the rated wattage 6W. The length may eliminate the need for additional sets, while the durability eliminates the need for professional repairs. You'll save money also on repeat purchases year after year, avoiding easily damaged, other-brand's poor quality lights.
We don't recommend buying boring lights.
Ollny's 200 LEDs 20m Christmas String Lights have two basic colors: Warm white & Multicolor. In addition 4 Steady on Modes and 7 Blinking Modes. and when you choose multicolor, you can see ALL of the colors change and twinkle in different modes. The cable wire is dark green to be perfectly matched and hidden within a green tree.

There are 3 Timer modes; 6hr and 8hr etc. For example, if you choose 8 hours - the lights will be on 8 hrs., and off for 16 hrs. The next day it repeats just as set.
Because life is busy, choosing simple items that do the most is preferable. Even contacting the company of a product, if at all necessary, should not be a time waster. And the product's capabilities should simply be straightforward to use.
The radio frequency (RF) remote control makes it simple to modify the various settings, bringing numerous possibilities for a wide range of occasions or events. As with the 200 LEDs String Lights, you can use the remote to adjust the features even through a dividing wall since the lights don't require alignment with the remote controller.
5. WARRANTY and CUSTOMER SERVICE
Should there be any questions about any purchased product, you'd want accessible customer service.
Ollny are contactable. We'll provide customer service email response within 24 hours, and in addition, all of our goods come with a 12-month warranty.

Find your favorite lights with Ollny(👉https://www.ollny.com/collections/shop-all) – and know that we guarantee safety, cost-effectiveness, convenience, a sound warranty, and top customer service. It's the Ollny way.
---
← Older post Newer post →