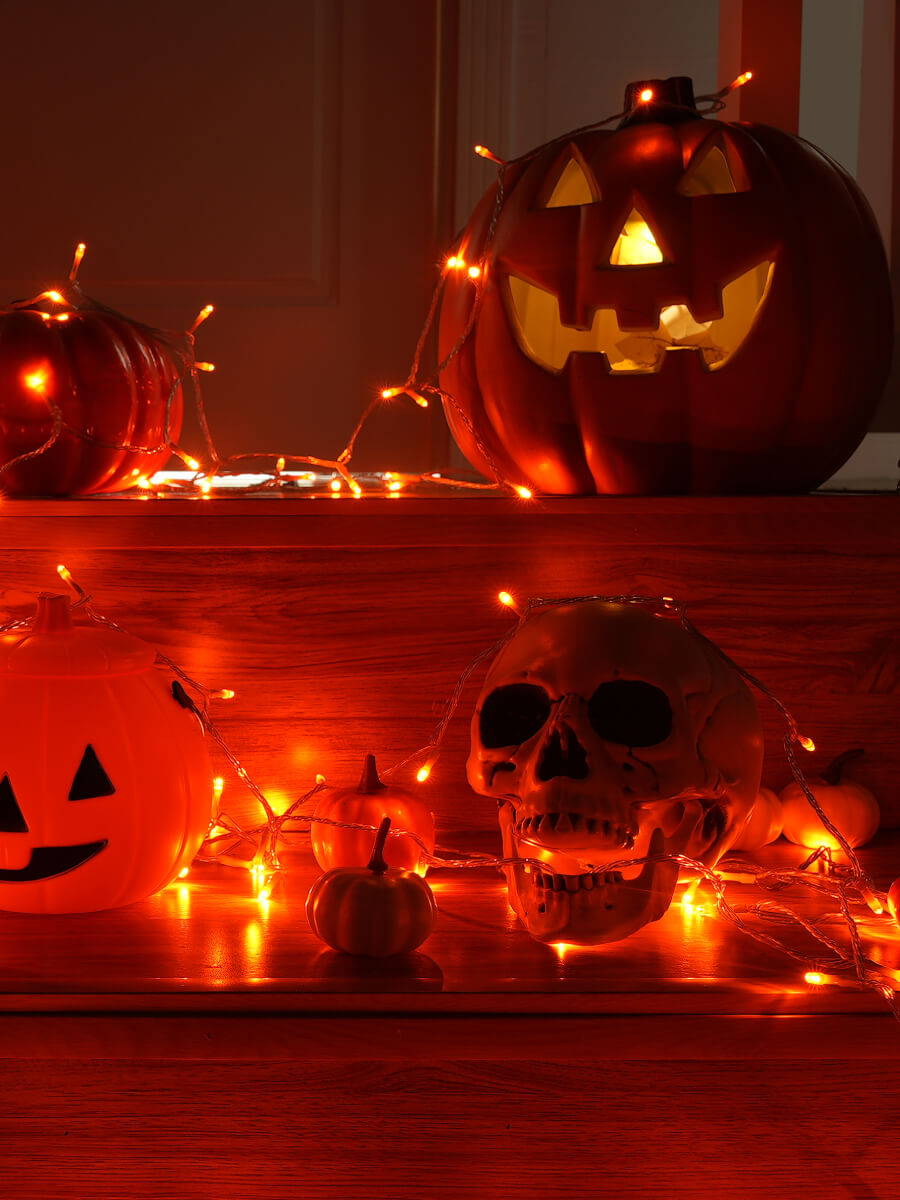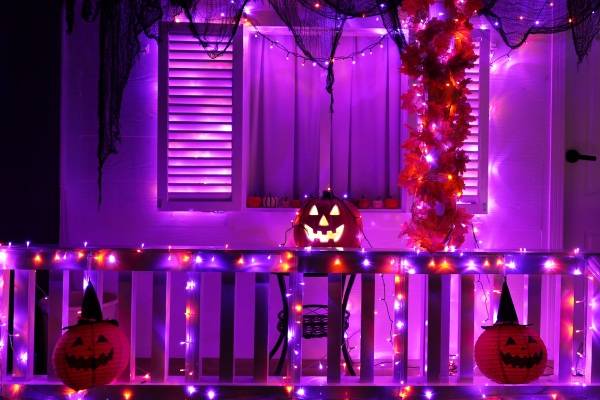 purple & orange string lights
The fusion of purple and orange string lights results in a unique Halloween decorating.
It makes Halloween decor spooky, fun and playful, and Trick or Treaters will love the colorful glow!
You can decorate your front porch, or use it to create a spooky electric forest.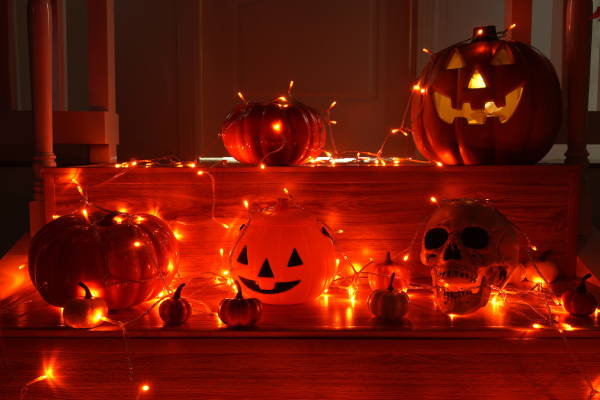 The orange lighting is more fiery, like pumpkins and flames.
You can put a coiled up string of orange lights under a witches cauldron to make it look like it's simmering on coals.
And you can also wrap orange string lights around pumpkins, ghosts for a evil vibe. Or add orange light as the accent colors since they contrast well with the blue and green.
The purple lighting tend to be eerie and ghostly.
You can hide the purple string lights under black gauze to make the whole corner spooky, or use purple mini lights to outline gravestones , tree branches and tree trunks.
LED lights have the advantage of staying really cool so if you have a lot fabric hanging with your lights, consider going that route.