Ollny's Purple String Lights are an excellent choice for making basic white ghosts into a spooky, gloomy terror! If you're tired of having boring Halloween displays, this project will undoubtedly amaze all Halloween fans. Let's see its effects! Items You Will Need: Ollny Halloween Purple String Lights (SKU: B098WQRBMG) Self-Adhesive sticky hooks A single white balloon One black, and one white, pack of gauze cloth. Cardboard, pencil, black marker Double-sided tape Transparent fishing line Time required: Create your Halloween Ghost display in under 30 Minutes. Instructions 1. Attach self-adhesive hooks onto the walls, having the center at the corner of the room. Going...
---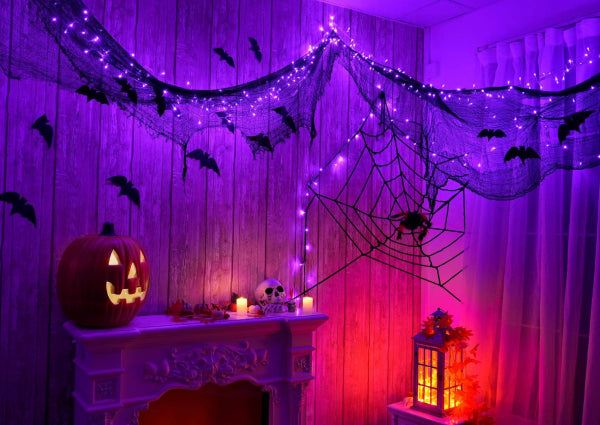 It's almost time for Halloween. Yay! Now is the perfect time to put the finishing touches on your Halloween decorations. Despite the fact that a simple pumpkin on the front porch would suffice, Halloween decorations are becoming increasingly popular, unique, and creative! Need an idea? Have no fear! We've come up with a distinctive Halloween project that's simple to create, and takes a short time to make. You could design this for the home, dorm room, office or classroom. Let us get to it! Items You Will Need: Ollny's Halloween Purple String Lights (SKU: B098WQRBMG) Ollny's Halloween Orange String Lights (SKU: B098WNLYYL) A...
---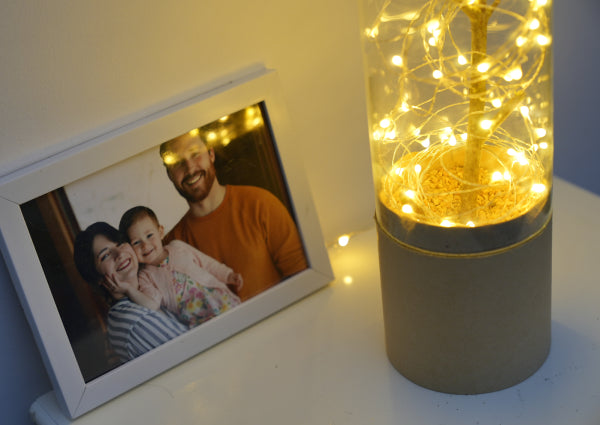 LED lights can be used in a variety of scenarios, and right now you have the ability to broaden your horizons. I'll show you how to create an LED Jar light. There are numerous ideas for using LED lights. Picture this… a warm LED bottle light positioned on your dining table, accentuating a romantic setting and mood. Such ambiance is essential for a romantic dinner for two. Is that a twinkle in your eye, or Ollny's dazzling lights accentuating your glow-up? Here's another idea for when you wake up at night. Instead of switching on regular harsh lighting, turn on...
Recent articles
Categories